Shakeout Talks and Speakers 2015 Line Up
We're planning a packed schedule of speakers and films throughout the weekend.
Saturday night had 3 rooms of spoken word events with Daring Deeds in the Yurt; a round table discussion and lectures. Speakers included:
Emily Chappell
Emily spent 2011-13 cycling across Asia, from Wales to Japan. In February 2014 she cycled across Iceland. She'll be spending the first three months of 2015 cycling from Anchorage to Seattle, and will have just competed in the Transcontinental Race, aiming to get from Belgium to Istanbul in about 15 days.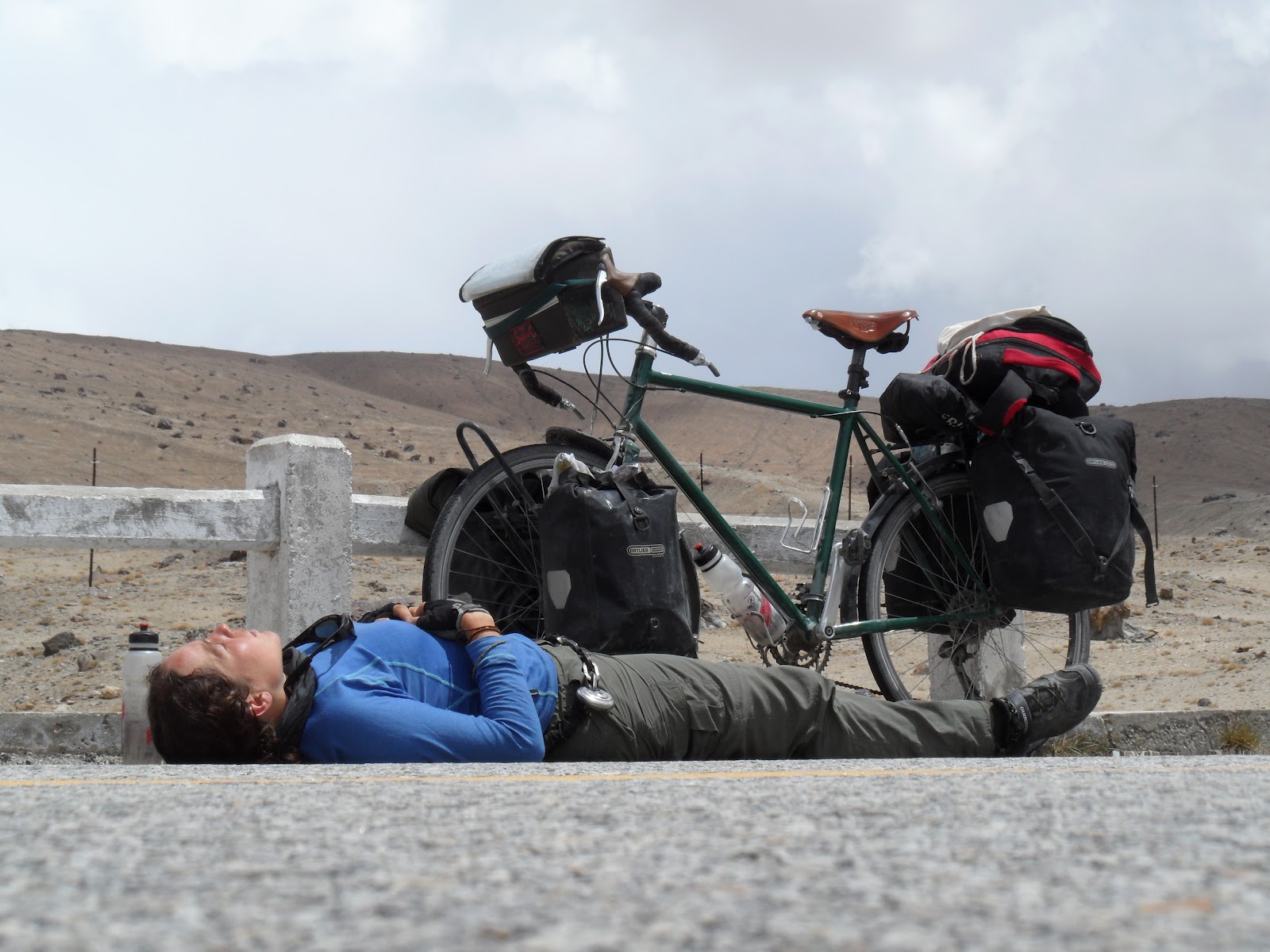 George Cave
George Cave spent many years at University climbing and having adventures in the more accessible parts of Europe. After leaving and moving to one of the UK's flattest counties, he developed an interest in planning expeditions further afield in pursuit of unclimbed peaks. Previous expeditions have included travelling to Russia and Kyrgyzstan, whilst earlier this year he visited Iran to complete a winter ski descent of Damavand mountain. George will be fresh back from his latest trip to Tajikistan, attempting an unclimbed ridgeline in the Pamirs during what remains of his holiday allowance from his day job as an engineer. You can follow the trip live at Muzkol 2015.
Benson Family - A Wild Year
Did you ever want to leave the rat race and explore the world? Sell up and have one big family adventure? This is exactly what Jen, Sim and family have done…
Justine Curgenven
Justine is an award winning adventure filmmaker and expedition seakayaker, whos programmes have aired on the National Geographic Channel, Channel 4, Channel 5 and the BBC. She runs Cackle TV and created the highly acclaimed "This is the Sea" series of sea kayaking DVDs. Her films have won over a dozen prestigious prizes including best adventure film at Banff & Kendal Mountain Film Festivals. She regularly gives slide presentations and writes magazine articles, nationally and internationally.
Jamie Bunchuk
"Jamie's expeditions represent part of Great Britain's continued tradition of exploration and adventure across some of the planet's most under-visited regions." Ranulph Fiennes.
Jamie Bunchuk is an English explorer, equestrian Long Rider and an editor of Sidetracked Magazine. He is best known for his exploration of the Central Asia region.
This was just some of our speakers. We were also joined by Dave Barter, Ellis Stewart, Anna McNuff, Rich and Tom Siepp, Chris Eastabrook, Ian Barrington, Stuart Wright, Andy Heading and Nikki Spinks.
SaveSave
SaveSave
07 02 2015
If you like it share it!